Furnace Repair in
Meridian, ID
Furnace
REPAIR

in Meridian, ID
If you are experiencing any of these problems, it's a sign that there's something wrong with your HVAC system.
The furnace is not turning on

The heater keeps cycling on and off

Airflow through vents seem weaker than usual

Your vents are blowing out cold air

Your system is making a lot of noise
Before giving us a call, we recommend for you to troubleshoot these problems yourself by following these steps:
Is your thermostat set to heat or "Fan Only?"

Is your furnace air filter visibly dirty and need to be replaced?
Regular furnace maintenance can help you avoid these problems, lengthen the lifespan of your system, and save on monthly energy bills.
If none of these strategies work for you, don't worry! For all your heating and cooling needs in Meridian, ID, you can call Snowflake Air at (208) 205-9078. We promise to come over and cater to your heating and cooling needs.
EMERGENCY FURNACE REPAIR IN
Meridian, ID
Snowflake Air offers emergency furnace repair services because we know that you could have problems at any time of the day, not just during normal business hours. Unlike other HVAC companies, we're on call for 24 hours so reach out to us at any time and we will help you.
Do you need heating and cooling for your home? Are you looking to upgrade and improve energy efficiency? Is your furnace dying? If any of these situations apply to you, Snowflake is here to help!
We offer reliable service, high-quality products and make sure your family is comfortable during every season.
Ruud equipment is highly recommended if you are looking for a brand that has not only a great reputation but also provides extreme value for your home. And, we're certified in many other top-name brands in heating and cooling so you have a large pool of brands that will also get the job done
Most models include a one-year warranty on labor and a 10-year warranty on parts. Even better, we offer members of our Complete Comfort Maintenance Program a five-year labor warranty.
As one of the best HVAC companies around, we stand behind our work! You'll have peace of mind — and amazing comfort — for years and years to come.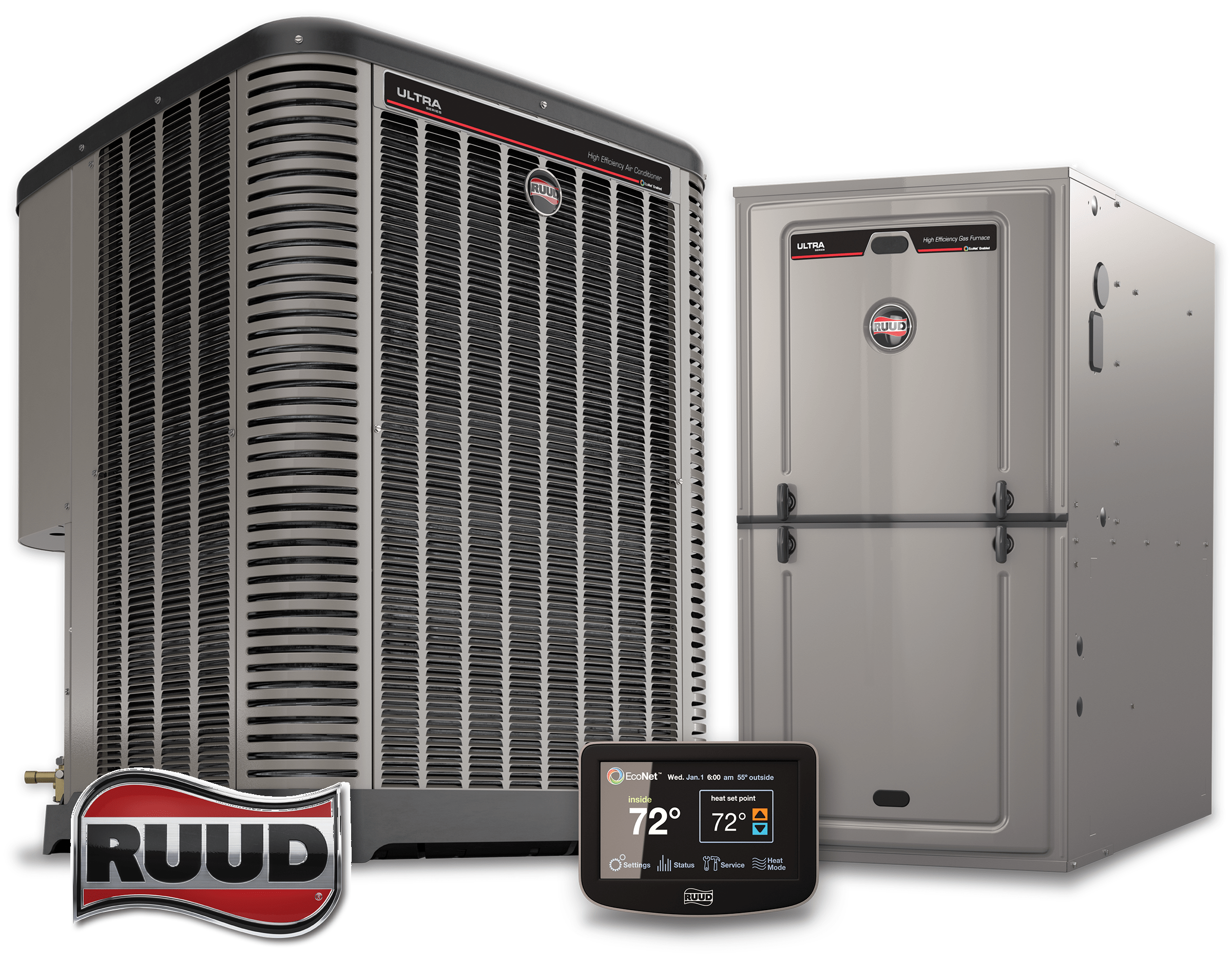 PRECISION FURNACE TUNE-UP
Meridian, ID
An annual furnace tune-up is highly recommended for the winter while also avoiding long-term problems and making emergency furnace repair calls.
For the annual furnace tune-up, Snowflake Air uses a 26-point precision tune-up to make sure it's working properly. We also calibrate thermostats and make sure that the carbon monoxide is not inhabiting your home.
Prepare for winter with Snowflake Air!