SNOWFLAKE AIR
HEATING

SERVICES
If you're experiencing any of the following conditions something is likely wrong with your heating system:
Furnace won't turn on
Cool/cold air coming from the vents
Lower than normal air flow from the vents
Loud or squealing noise from the furnace
Furnace turning on and off every few minutes
If you notice any of these symptoms we recommend checking the following before calling us:
A. Is your thermostat operating properly and calling for heat?
B. Are your filters dirty and need to be replaced?
If these are okay and you're still having trouble, or if you're not sure how to check them, call us at (208) 205-9078. We'll come quickly to fix the problem so you can get on with your day!
REPLACEMENT & 
INSTALLATION
In the unfortunate event that your furnace dies, or you're looking for higher efficiency equipment to cut down on energy costs, or you're building a new home, we've got you covered with our professional line of products that will provide many years of comfort to your family. We proudly offer the Ruud equipment line of products for customers looking for a top quality brand with a fantastic reputation and superb value.
For customers who prefer a specific brand, or need a specific model to match other equipment already installed, you can rest assured that we are experienced with all other brands and will perform the same, high-quality work installing the brand of your choice.
Most of the equipment we offer includes a 10-year parts / 1-year labor warranty. All installations we perform also include up to a 5-year labor warranty for customers who are on our Complete Comfort Maintenance Program. We stand behind our work and want to make sure you have peace of mind knowing we've got your back!
Contact us today for a free quote!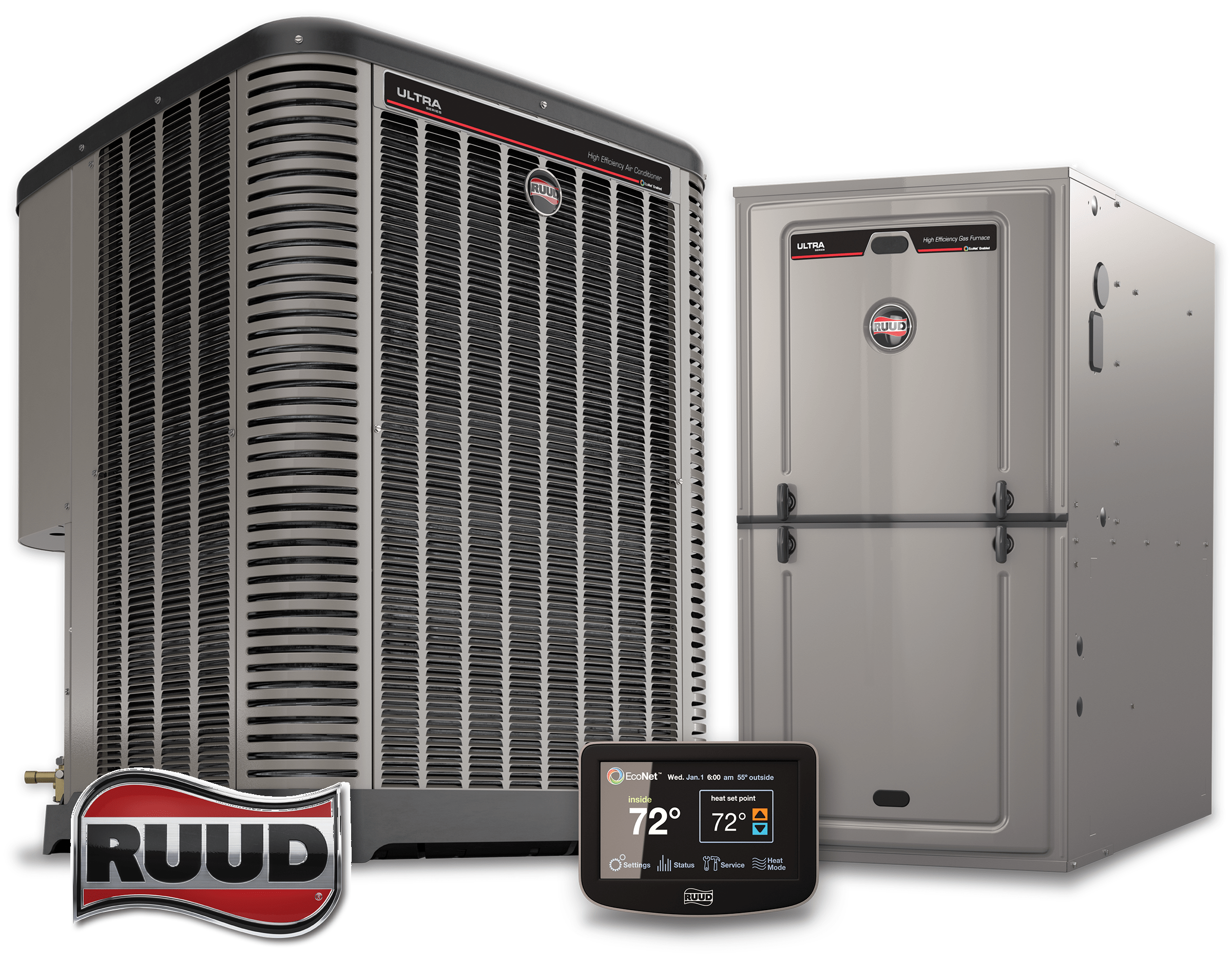 PRECISION FURNACE
TUNE-UP
Your heater is one aspect of your home that you never want to go without- especially in the dead of winter. Our experience is that most of our service calls could have been avoided with regular furnace/heat pump maintenance.
In order to keep your furnace working properly each season we recommend annual maintenance. We'll make sure your furnace is running safely and performing at its best with our 26-point precision tune-up. We clean, inspect, adjust and analyze your furnace for proper operation, check your home for carbon monoxide, and verify your thermostats are working properly.
Get ready for winter with Snowflake Air!